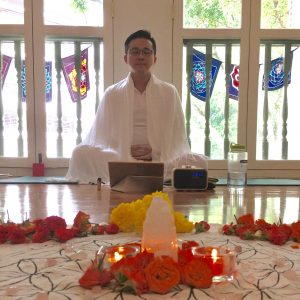 Hello! I am Derick Pang, known to be Happiness Teacher, Coach, Speaker and Writer. I currently teaches Kundalini Yoga & Meditation class or workshops.
My story started back in 2012, i experienced a calling for "Inner Awakening", since then i started my journey in search of soul fulfillment, braving a path towards happiness and love. After attending numerous personal development program and healing sessions, I am now experiencing a life of Love, Happiness and Inner Peace.
I want to use my own stories and insights to inspire and awaken people to live a life they were meant to live. I firmly believes deep within each and every one of us lies the highest truth of Love awaiting to be remembered and my current purpose is to educate people back to that remembrance. I strives to Awaken, Enlighten and Inspire you to live from the space of Love and become the Happiest Person you can ever be.
At DerickPang.com, i will be sharing a lot of my personal stories through Videos or Articles, i hope you will enjoy your stay and remember to connect with me on Facebook / Instagram to get more of my inspiration updates! <3<3<3